Academics from ethnic minority background earn less in UK universities : report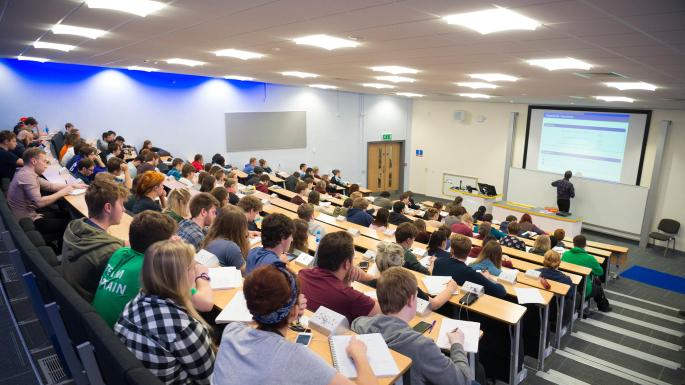 According to a BBC research unveiled on Friday has shown a pay gap among mainstream academician and the academicians from ethnic minority. Academics from an ethnic minority background tend to earn less than their white colleagues at UK universities.
According to the BBC report the research was involved via freedom of information (FOI) requests to all 24 universities in the Russell Group of highly-selective, research-based universities of the country, out of which 22 responded.
During the analysis after obtaining the research, It was found that black and ethnic minority and Arab academics at the UK's top universities earn an average 26 per cent less than their white colleagues. And female academics fare even worse, with an ethnicity pay gap on top of the gender pay gap.
"I feel like everyone else is running a 100m sprint and I'm running a steeplechase alongside them. It's not an equal race," Indian-origin teaching Fellow at Leeds University Meenakshi Sarkar told the BBC.
She landed the job after a successful business career in India, but the university put her on the lowest possible academic pay band, leaving her struggling financially.
Leeds University said it took the issue "very seriously".
"This is why we are committed to ensuring that black and minority ethnic staff are employed at all levels and to reducing any pay gap arising from our current representation across the grades," a spokesperson said.
There are roughly 3,000 Indian and South Asian-origin academic staff employed across the UK's Russell Group universities, an association of the country's top educational establishments including Oxford and Cambridge.
Pay gaps can be caused by unequal pay, which is illegal, or by a group of staff tending to be in lower paid jobs or in part-time work. The new data suggests that ethnic minority academics are less likely than white men or women to be promoted to better paid, senior positions. They also tend to be in lower pay bands, the study notes.
The data shows the gender pay gap is more pronounced for ethnic minority women at Russell Group universities where white male staff are on average annual salaries of 55,000 pounds.
Former Universities Minister and Labour MP David Lammy said the figures showed universities needed to "take a look in the mirror and realise that more needs to be done to both widen access at undergraduate level and to keep and retain a diverse cohort right through to PhDs, professorships and the very top of these institutions" BBC source says.