Uber is preparing for its public debut on the New York Stock Exchange on Friday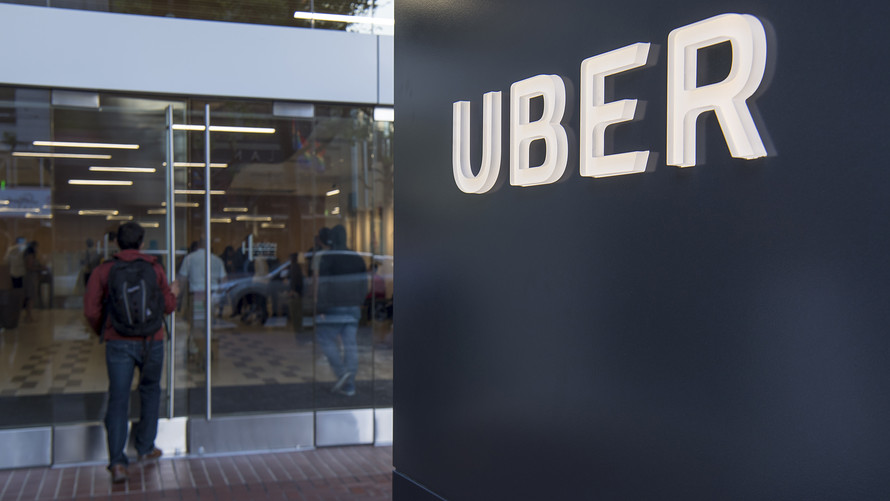 Uber priced its IPO at $45 per share Thursday, at the low end of its stated range.
At the IPO price of $45 per share, the company will be valued on a non-diluted basis at about $75.46 billion, which will put the stock's market cap right around the size of Caterpillar's and make it one of the most valuable companies ever to go public. On a fully diluted basis, Uber has an implied market valuation of $82.4 billion.
Early reports suggested Uber was seeking a valuation of up to $120 billion. Its expected rangewas between $44 and $50 per share, according to a filing last month.
The company is offering 180 million shares of its common stock, which means it could raise around $8.1 billion on Friday, with an option for underwriters to buy an additional 27 million shares.
A ride-hailing pioneer and Silicon Valley darling, Uber made on-demand transportation a new norm throughout the world, while accumulating massive losses and controversy along the way.
In 2018, Uber's revenue reached $11.3 billion for the year, up 43% from 2017, while reporting adjusted losses of $1.8 billion, an improvement over losses of $2.6 billion in 2017, according to its IPO filing. The company has never turned a profit.
To cover these losses and fund its rapid expansion, the company raised more than $24 billion from a wide range of investors since its founding a decade ago, according to Crunchbase. Investors have included traditional VC firms like Benchmark, and companies with interests in transportation like Alphabet and Toyota. Its biggest shareholder is Japanese tech conglomerate SoftBank, which invested more than $8 billion through its Vision Fund and owns 16.3% of the company pre-IPO, CNBC reports.