Holycow launches its first fine-dine restaurant at Putney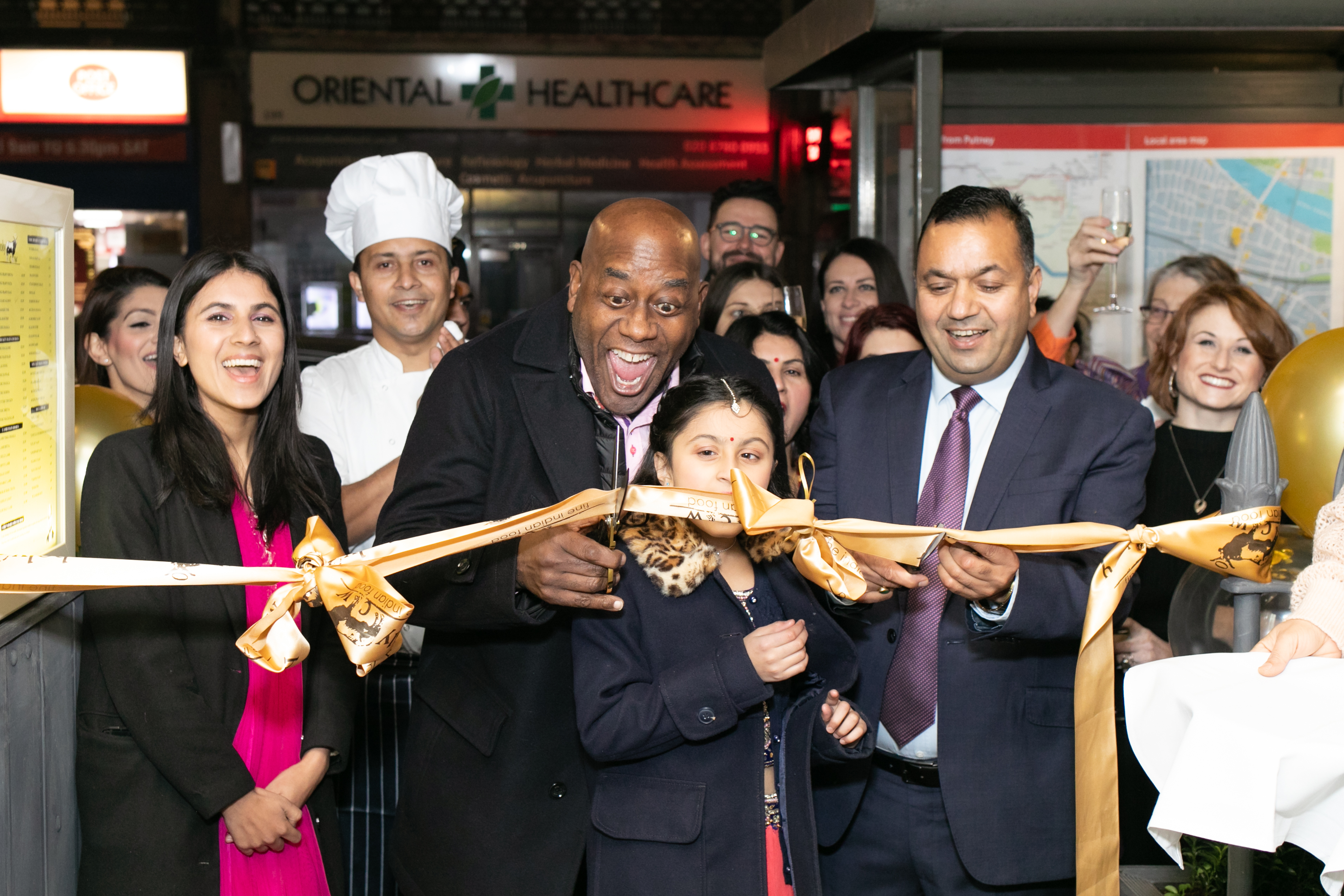 Jagan Karki, London—A leading Nepali business group in the UK—the Holycow Group— has opened its ninth branch at Putney.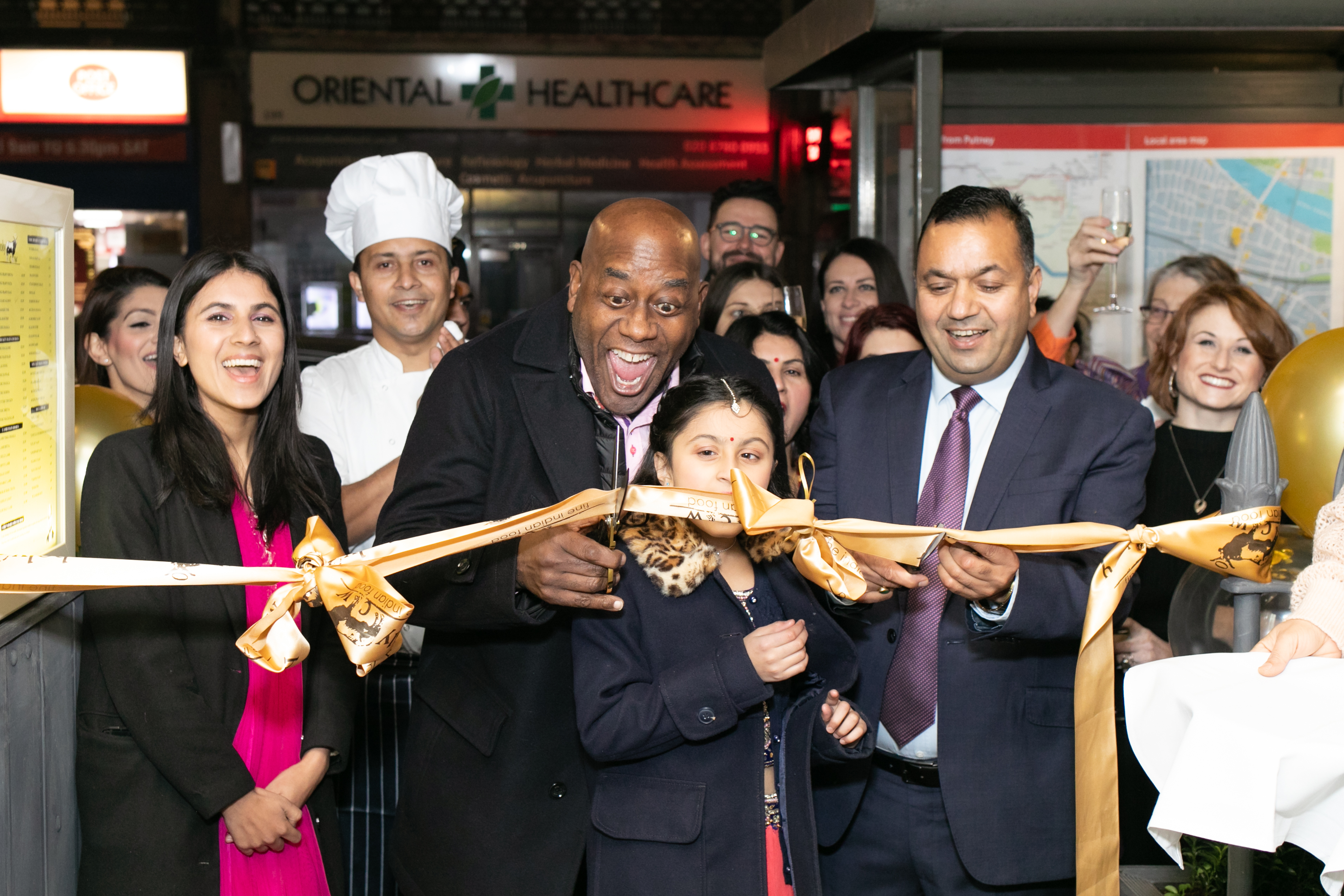 This new outlet  is the fine dine restaurant of the group while the rest are take-aways.
Celebrity Chef,  Ainsley Hariott, opened the restaurant amidst a ceremony on Monday.
"It is my pleasure to be here and witness the growth of the Holycow group over the years," said Ainsley amid rounds of applause of the guests. I am confident the Holycow will maintain and even excel in the quality of food and service to its customers," he added.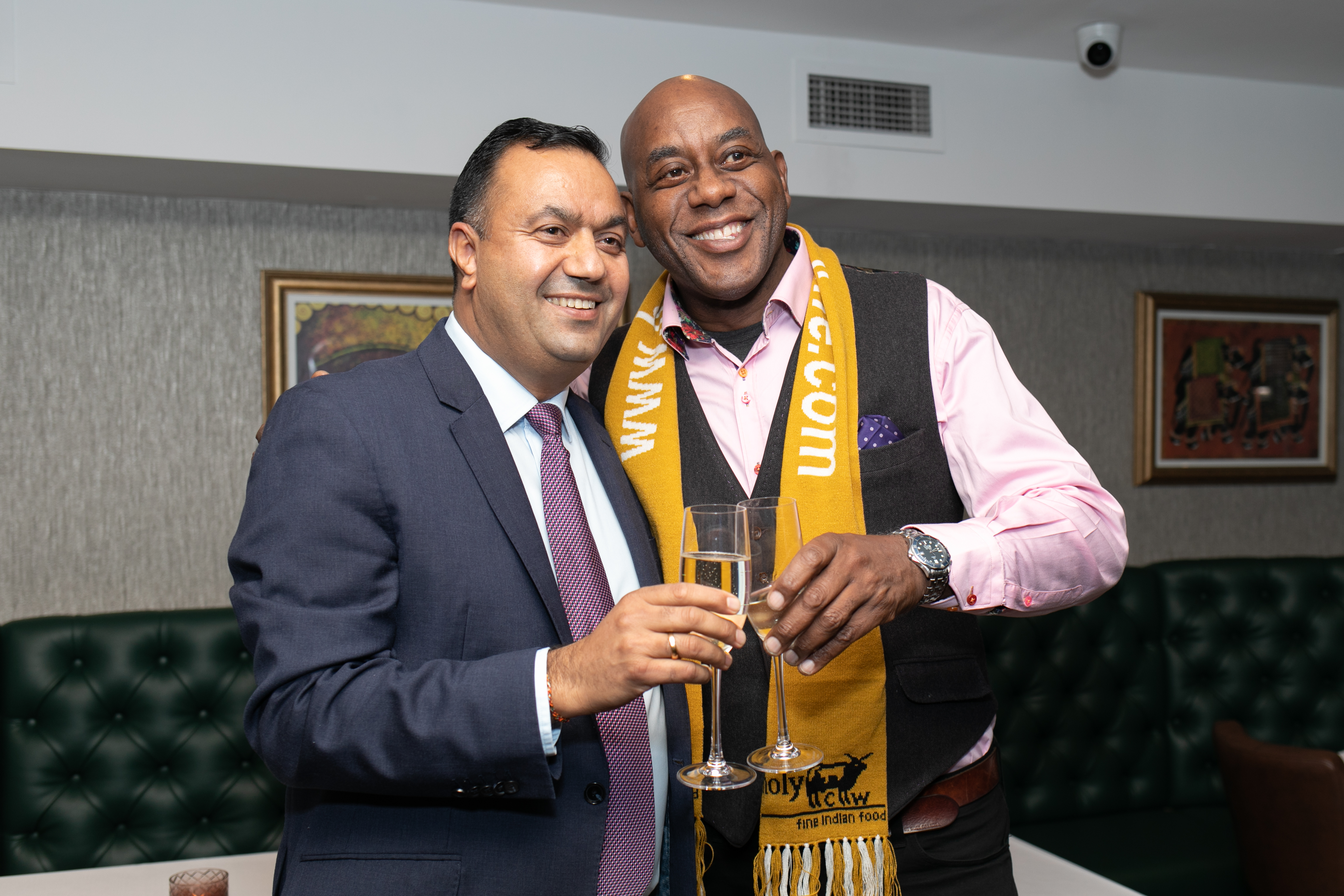 Photo: Ezra Shrestha
Saying that he knew Kul Acharya, Chairman of the Holycow group, for nearly last two decades, Ainsley said," If you want to make it big in your life, look no further than Kul. He is a living example of how you can achieve success if you work hard and are determined in your life."
Welcoming the guests, Acharya said it was dream come true for him since he opened the first Holycow takeaway at Battersea in London in 2006. "Our Company is employing over nearly 200 staff and we pride ourselves in encouraging young talents to involve in this thriving industry.  We believe that businesses like ours play a vital role towards strengthening the British economy," said Acharya adding, "I am pleased to inform that the Holycow Group has been supporting several British charities and local community organisations. "We look forward to your continuous support and guidance in the days to come."
Former Vice President of the Non-Resident Nepalis Association (NRNA), Acharya also called on British friends to visit Nepal with their friends and family next year. "In Nepal, we believe in the saying 'Atithi Devo Bhava' – Guests are God. I am pleased to inform that the government of Nepal is observing the next year as Visit Nepal Year 2020. It's a beautiful country with beautiful people like us," he added amid a round of cheers.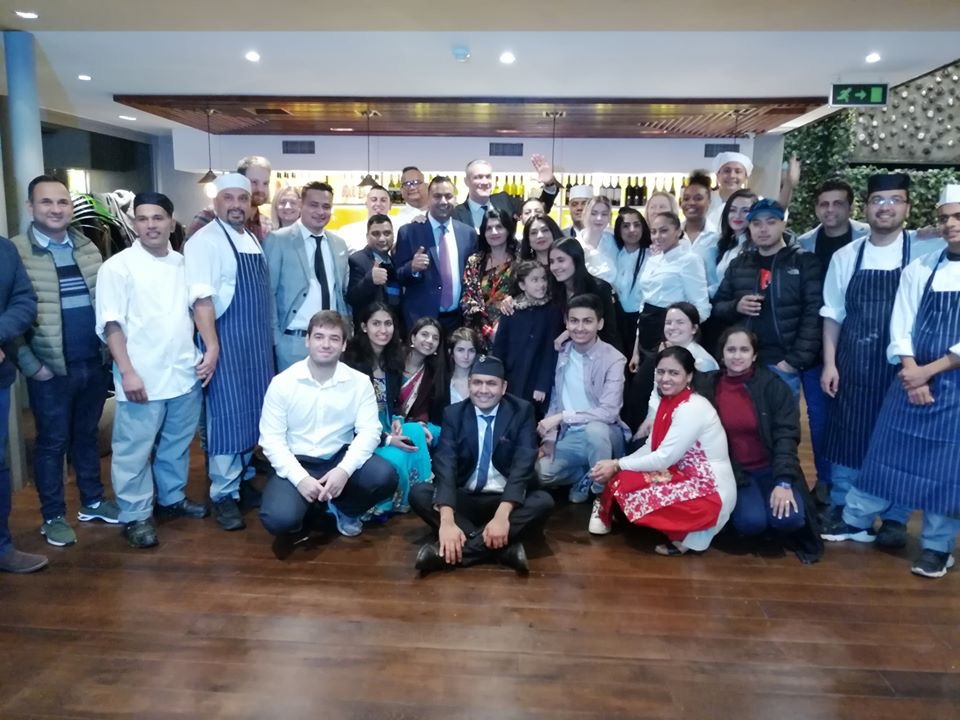 Photo : Everest Gautam
Executive Chef and one of the Directors of the Holycow Group, Dadhi Acharya, said, "Our qualified, experienced Chefs creatively combine and balance the flavours to conjure up exquisite dishes by mixing together authentic, fresh ingredients. That makes our food special."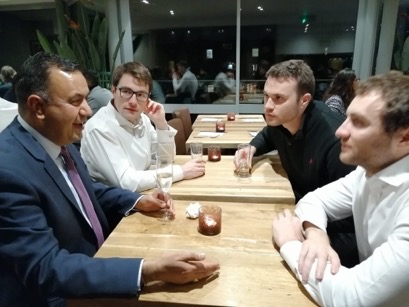 "All our dishes are served steaming hot into special stay-fresh packs, ready to collect, or be delivered to your door – within 45 minutes. Now, you can enjoy or top-quality food in the fine dine environment," said Payal Mishra, Director of the Company.