Shockwaves in the Beverage Industry: Diet Coke Ingredient Labeled a Potential Cancer Risk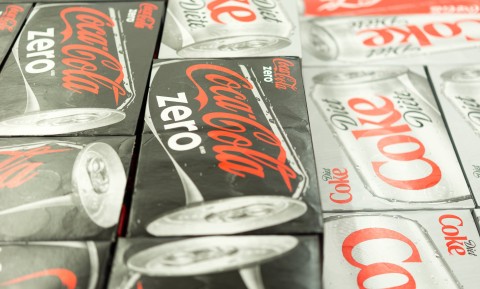 London — The World Health Organization (WHO) is reportedly preparing to declare the artificial sweetener aspartame as a possible cause of cancer. Aspartame, commonly found in popular products such as Coca-Cola's diet drinks and Mars Extra chewing gum, is expected to be listed as "possibly carcinogenic to humans" by the WHO next month, according to sources familiar with the process.
It is important to note that this ruling will not consider safe consumption levels of aspartame. Advice on safe consumption will be addressed separately by a WHO expert committee on food additives. The committee is currently reviewing the use of aspartame and is scheduled to announce its findings on July 14, the same day the decision regarding its potential carcinogenicity will be published, Reuters news agency has reported.
The International Agency for Research on Cancer (IARC), the WHO's dedicated cancer research arm, has been investigating the effects of aspartame and has labeled its findings as confidential until July. The IARC's rulings hold significant weight but have faced criticism in the past for their warnings about substances and situations that are challenging to avoid. For instance, working overnight and consuming red meat were previously classified as "probably cancer-causing," while using mobile phones was labeled as "possibly cancer-causing."
The International Sweeteners Association has expressed its disapproval of the IARC's decision-making process, claiming that the IARC is not a food safety body and that its review of aspartame lacks scientific comprehensiveness and relies heavily on discredited research.
Kate Loatman, the executive director of the International Council of Beverages Associations, has cautioned public health authorities to be deeply concerned about the leaked opinion regarding aspartame. She warned that this decision could potentially mislead consumers into consuming more sugar instead of opting for safe no- and low-sugar alternatives.
Sources close to the IARC suggest that classifying aspartame as a possible carcinogen should encourage further research into the sweetener to gain a better understanding of its potential health effects.
In a related development, last month the WHO's advisory against the use of non-sugar sweeteners while attempting to lose weight caused uproar within the food industry.
As the WHO prepares to make its decision on aspartame, the implications for the food and beverage industry, public health policies, and consumer choices remain uncertain.