Global Study Warns of Alarming Rise in Diabetes Cases Worldwide, Urgent Action Needed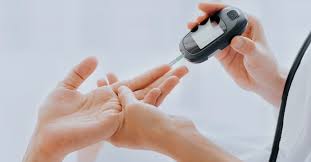 A comprehensive global study conducted by researchers at the Institute of Health Metrics and Evaluation at the University of Washington has revealed that every country in the world is poised to witness a significant surge in diabetes cases over the next three decades if immediate action is not taken. The study, funded by the Bill and Melinda Gates Foundation, highlights the urgent need for effective mitigation strategies and increased awareness of inequality in diabetes care.
Currently, there are approximately 529 million individuals worldwide diagnosed with diabetes, with type 2 diabetes accounting for the majority of cases. This form of the disease, which is closely associated with obesity and is largely preventable, has become a growing concern. The research projects that the number of people affected will more than double, reaching around 1.3 billion individuals by the year 2050.
While the increase in diabetes prevalence will impact every country, the study indicates that certain regions will face a disproportionate burden. Prevalence rates are projected to rise to 16.8% in North Africa and the Middle East, and 11.3% in Latin America and the Caribbean by 2050, compared to the estimated global average of 9.8%. Presently, the prevalence stands at 6.1% worldwide.
Lead author of the paper, Liane Ong, expressed deep concern about the alarming rate at which diabetes is growing, highlighting its association with various heart conditions such as heart disease and stroke. Ong emphasized that this escalating trend poses a significant challenge to healthcare systems worldwide.
The study also reveals that the escalating diabetes crisis is driven by two main factors: the rising incidence of obesity and demographic shifts, particularly among older adults. The research examined data from 204 countries; however, the impact of the ongoing COVID-19 pandemic was not factored into the analysis due to the unavailability of relevant numbers at the time.
The Lancet medical journal has published this study as part of a broader series on diabetes. The series aims to draw attention to the pressing need for more effective strategies to mitigate diabetes and highlights the concerning inequality in access to proper treatment. The majority of diabetes patients reside in low- and middle-income countries, where resources for adequate care and treatment are often scarce.
The findings of this global study serve as a wake-up call for policymakers, healthcare professionals, and individuals alike. Urgent action is required to address the growing burden of diabetes, with an emphasis on preventative measures, public health initiatives, and equitable access to treatment and care. Failure to take decisive action risks overwhelming healthcare systems and exacerbating the health crisis on a global scale.