Gaurika bags first gold for Nepal in swimming at South Asian Game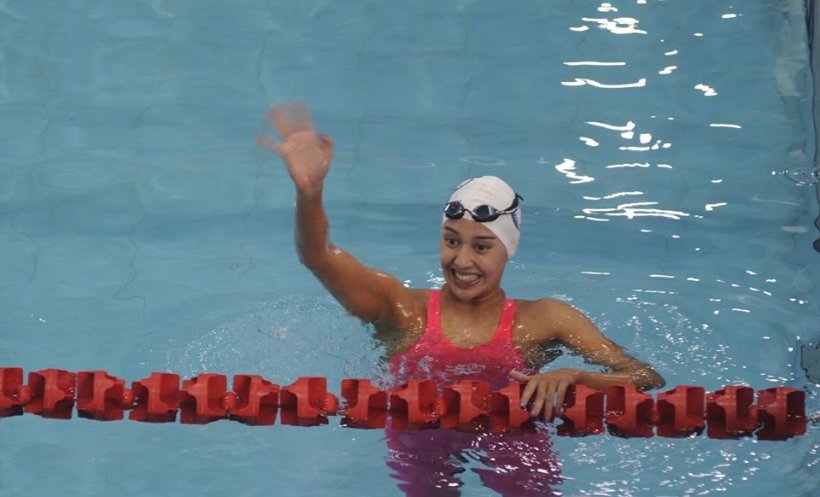 London— Gaurika Singh has bagged first gold for Nepal in swimming 200 meter freestyle in South Asian Game on Thursday.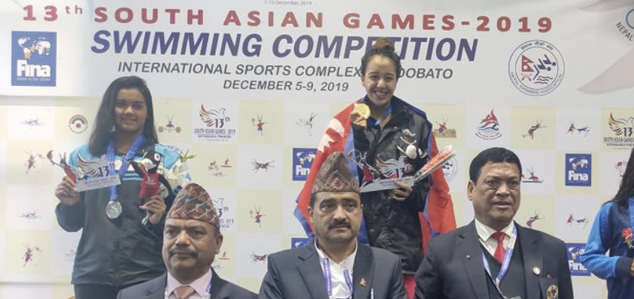 Singh secured first position by defeating Siwangi Sharma of India in 200 meters freestyle competition.
Singh had completed the set in 2.506 minutes.
The youngest Olympian swimmer, Gaurika, pocketed the first gold medal ever for Nepal in the SAG's swimming under the individual category. Earlier, Nepal won a gold medal in the team event category.
Singh was the youngest athlete to compete at the 2016 Rio Olympics.