Nepal Defeats Bhutan, Hauls Gold In Men's Football in South Asian Game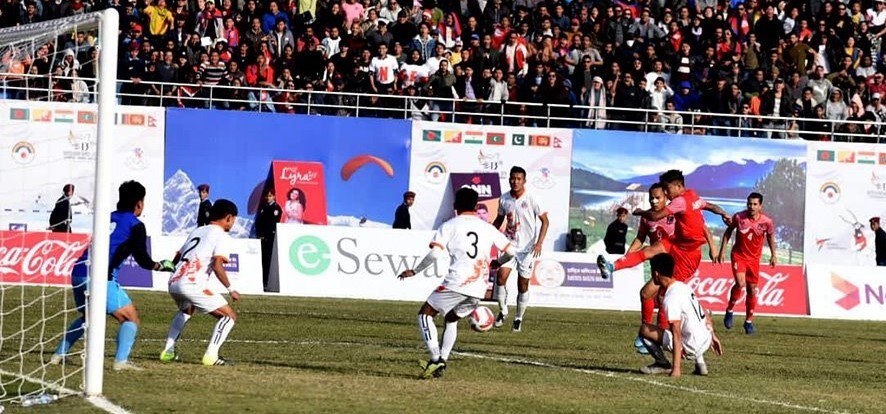 RSS, Kathmandu— Nepal has won the men's football championship by two goals to one in the 13th South Asian Games (SAG).
Abhishek Rijal of Nepal had scored the first goal in the 16th minute of first half.
Even though Bhutan returned in the game by scoring a goal during the end of first half, Nepal secured its win, when Sunil Bal goaled in 53rd minute of the game.
Along with the win, Nepal has hauled 51 gold medal.