G20 agree to provide temporary debt relief to the world's poorest countries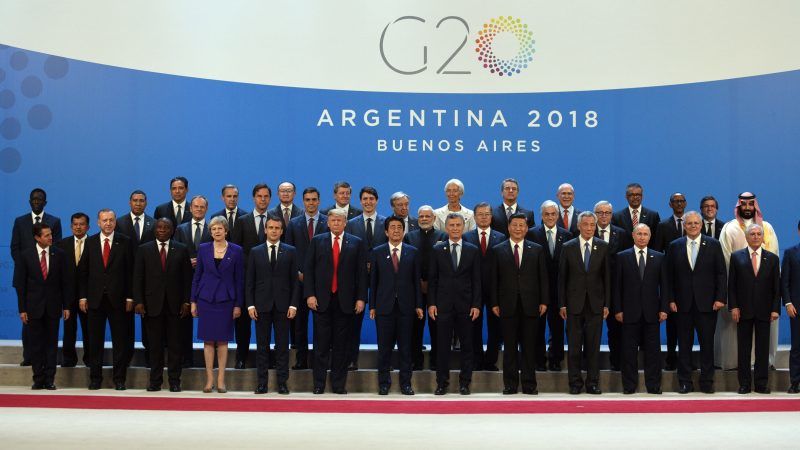 London – The Group of 20 leading economies have agreed to provide temporary debt relief to the world's poorest countries in the wake of the corona pandemic.
During a teleconference meeting held on Wednesday,  G-20 finance ministers and central bankers said the moratorium on debt payments would begin on May 1 and last through the end of the year 2020. They also asked private creditors to join them.
"We support a time-bound suspension of debt-service payments for the poorest countries that request forbearance," said the group in a communique, which collectively accounts for roughly 85% of global output.
Saudi Finance Minister Mohammed Al-Jadaan said that the G-20 debt relief for the world's poorest countries is worth about $20 billion.
The group said in its communique that it would consider a possible extension of the moratorium, taking into account analysis of debtor countries' liquidity needs by the International Monetary Fund (IMF) and World Bank.
"This is a powerful, fast-acting initiative that will do much to safeguard the lives and livelihoods of millions of the most vulnerable people," IMF Managing Director Kristalina Georgieva and World Bank President David Malpass said in joint statement.
Debt Moratorium
The two had pushed for the debt moratorium.
The Institute of International Finance estimates that the world's poorest nations have some $140 billion in general government debt-service obligations due through the end of the year, including $10 billion in foreign currency. That calculation includes all kinds of debt: to private and public creditors, domestic and foreign, short term and long term.
On Monday, French President Emmanuel Macron had called for a massive cancellation of African nations' sovereign debt.
The world's poorest countries, which are eligible for aid from the World Bank's International Development Association, comprise 76 countries with many in Africa but also elsewhere, including Afghanistan, Cambodia, Haiti, Kosovo and Syria.
The meeting came amid widespread criticism – including from many G20 member countries – of U.S. President Donald Trump's decision on Tuesday to temporarily halt funding to the World Health Organization over its handling of the COVID-19 disease pandemic, which has now killed 131,000 people, Reuters news agency reported.
The initiative, backed by the Paris Club of creditors, is part of globally coordinated efforts to bolster the global economy which is facing the deepest recession since the Great Depression of the 1930s due to the pandemic, the report said.