The 2019/20 Premier League season to resume from 17th of June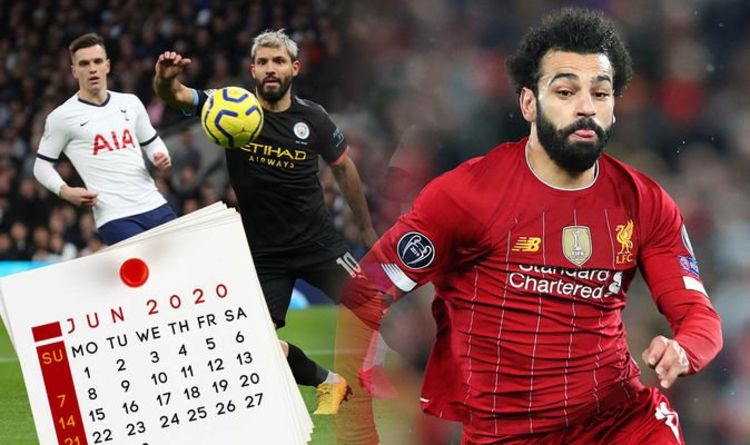 London — Premier League football is set to return on June 17 as the season gets back underway following its hiatus due to the coronavirus pandemic.
There are 92 fixtures left to be played in the 2019/20 campaign with plenty still to be decided.
Which channels will show Premier League games?
Sky will show the majority of games – 64 in total.  Of those games, 25 will be made free-to-air – online and on Freeview via the broadcaster's Pick channel.
BT Sport has the rights to 20 of the games.
BBC Sport will air 4 games – the first time they have shown live Premier League matches.
You will also be able to watch another 4 games free through Amazon Prime. Fans will not need a Prime membership to watch those fixtures.
That means, in total, 33 of the remaining 92 matches will be free to air.
What time will the games kick off?
They will be kicking off at different times across the week as follows:
Monday: 8pm
Tuesday, Wednesday, Thursday: 6pm, 8pm/8.15pm
Friday: 6pm, 8pm
Saturday: 12:30pm, 3pm, 5:30pm, 7.45pm
Sunday: 12pm, 2pm, 4:30pm, 7pm
The Premier League have yet to officially confirm the dates of these matches but, according to The Times, clubs were informed on Thursday of provisional kick-off times for the first three rounds of matches.
Everton vs Liverpool is understood to have been penciled in for Sunday night on Sky but will be screened free to air on its freeview channel Pick.
Brighton vs Arsenal looks set to be the first ever live TV match to kick off at 3pm on a Saturday.