Where Chefs Eat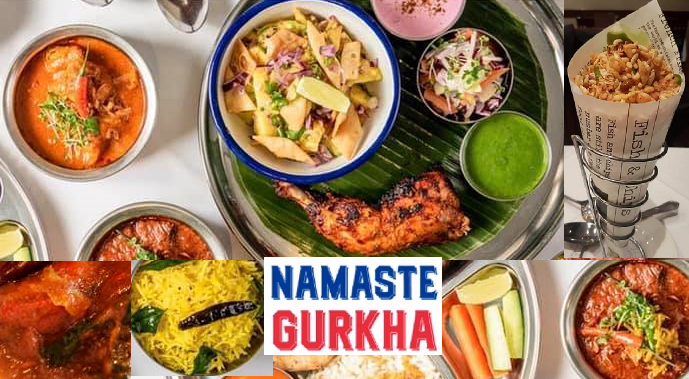 Not far from  the London Heathrow Airport , Gurkha Namaste is a highly polished example of the modern British-Nepalese  restaurant . Menu is well engineered marrying and pairing spices and herbs with British produces. Each dish, with its unique flavour profile of  South Asia, is complemented by pairing wine. Vegans, vegetarians, pescatarian and gluten free  are all equally well provided for, and many of the dishes can be served as small sharing plates and traditional popular street food, starters, and main courses.  The menu contains a good number of house specialities which are a cut above the normal menu offerings. I tried one of these and it was delicious.
Gurkha Namaste: It's local favourite, very popular for local and  Nepalese community  so   too good to miss and worth to visit as destination eatery.
Chef background: One of the best chefs from Nepal, worked at best places in Dubai and the UK. He is Michelin material.
I have eaten in many Nepalese restaurants globally. The USA  and specially NYC   is the best place to eat. This is the one to compare with them in offering and taste wise.
I  booked  3 days in advance.
The restaurant was clean and rest room was spot less. This is important for me. Also Post Covid opening preparation are in place.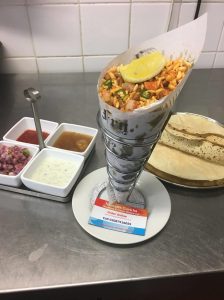 Hygiene rating on door – 5 Star
Trip advisor rating – Certificate of Excellence best and No 1 in Area and under 10 in whole Greater London.

 Any award – British Curry Award
Online present address found through Google.
Booking system, must have but I looked at online and did booking over telephone to save their table booking charge. Every little helps.
Greetings on arrival : A person came with mask and gloves with full of PPE and asked me for name, telephone, and address for record and social distancing were in place.
Ambient /Atmosphere – Good with lots of Nepalese Art from various regions of Nepal. It's like little Nepal.  Love it I feel like I was in Nepalese restaurant in Thamel because there were two Nepalese family table and rest of 7 were  Local British. It was Wednesday 7 o'clock and 8 tables were full. It seems like they are doing good business compared to other. Also, I saw delivery and takeaway were going on.
Food Presentation – Good, could be better. Lots of side components, chilli, raitas , Radish Achar , Lemon, Chutney, Pickled onion. Eat like a king. I ordered Nepali Khaja Snack Set and it was lovely.

Taste – good
 Texture– perfect
Aroma – Nice
Cooking technique and plating technique – Well-cooked food but plating could be better. Kudos to Chatpate serving style.
 Atmosphere – Excellent nice and friendly environment, and Manager is very enthusiastic.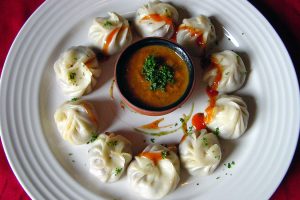 Staff knowledge–  Order taker  seems to know most of the menu and very suggestive also stopped me  from over ordering.
Attentiveness – Order taker came 4 times in one hour and glass came with ice and fresh lemon slice.
Average spend – £25 per person but I spent £45 with a bottle of wine.
Suggestion: Most of vegetarian dishes easily can be vegan so suggest making separate vegan menu and seasonal menu.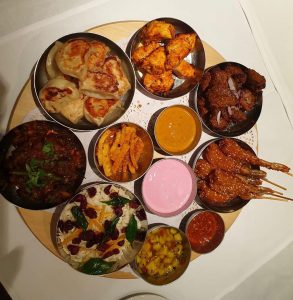 General impression of the restaurant – Full of Nepalese Gastronomic delights. It is Nepalis version of Dishoom.
Recommended dishes at the restaurant –  Daal Bhat Masu, Chatpate , lamb Sekuwa grill meat, lamb Choila grill first and special spice mix.
Everything looks  different and taste different most popular dishes are  Jhol Spiced Cold Soup with Hot Momos. This is the classic way of eating.  Selection of offering was fantastic and lovely. Hero dish of the menu is Nepali Khaja Set and ABT Aloo Bodi Tama ( ABT ) vegan friendly and loved the Mula ko Achar, naturally fermented radish pickle.
See you again soon with family !
A passionate foodie and restaurant entrepreneur, Binod is a Research and Development chef working for a global leading brand.  He will share his experience and ideas regularly as a  food critique for South Asia Time
(An initiative of South Asia Time to promote the hospitality industry to support post-COVID business recovery )