First Indo-Nepali movie 'Prem Geet 3' on hype among South Asian audiences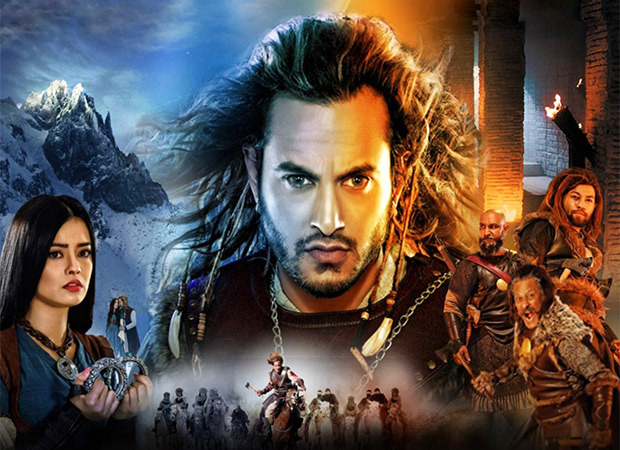 Kathmandu — The first Indo-Nepali film Prem Geet 3  has been released in cinemas on September 23.  On August 1, the first look of the film was unveiled and this was the day when the promotional campaign began.
The poster went viral, surprising everyone associated with the film. The teaser, which premiered a week later, indicated that the period action drama has been mounted on a huge scale. The trailer, released on September 1, gave a much better idea about the movie and helped in enhancing the buzz.
In today's times, when there's a dearth of good songs, Prem Geet 3's album has proved to be an exception. All its four songs have already become a rage. 'Koi Na Koi Naata Hai', the first song of the film, was out before the trailer. Sung by Jubin Nautiyal, composed by Pawandeep Rajan and written by Ruby Fulara and Subhash Kale, it became an instant chartbuster. The duet romantic song 'Tum Pyaar Ho', sung by Palak Muchhal and Ankit Tiwari, composed by Aslam Keyi and written by Kumaar, was praised for its tune and catchy beats. 'Jahan Bhi Jao', meanwhile, was loved not just for its composition but also for Rahat Fateh Ali Khan's soulful vocals. It is composed by DH Harmony and penned by Hari Shankar Sufi. 'Mujh Mein Bas Jana' stood out as it was the most exhilarating track of the album. It is sung by Palak Muchhal and Dev Negi, composed by Kalyan Singh and written by A M Turaz.
Indian filmmaker Subhash Kale is the producer of Prem Geet 3 and he said, "We have worked hard on the film and it's great to see that the trailers and songs have been received so warmly. We are confident that the moviegoers would love our film, once it's out in theatres this Friday."
Lead actor Pradeep Khadka exulted, "I can't thank the people of India enough. They have welcomed me with open arms and the comments section of Prem Geet 3's trailers and songs is outpouring with love. It also makes me nervous! Nevertheless, I am looking forward to their reactions to our film."
Lead actress Kristina Gurung exclaimed, "I have been flooded with messages ever since Prem Geet 3's promotions began. The Indian fans have been very sweet and encouraging."
Director Santosh Sen stated, "We were very clear from the very start that our film shouldn't just be a visual spectacle. It has to have songs that touch the hearts. I am humbled that we have succeeded in our endeavour. Thank you to the viewers and see you in cinemas on September 23!"
Apart from Pradeep Khadka and Kristina Gurung, Prem Geet 3 also stars Shiva Shrestha, Maotse Gurung, Sunil Thapa and Manish Raut. It is directed by Santosh Sen and the late Chhetan Gurung. Chhetan Gurung also wrote the film along with Mandeep Gautam. Besides Subhash Kale, Santosh Sen, Prashant Kumar Gupta and Sushama Shiromanee are the producers of Prem Geet 3. ( Agencies )