500 Afghan youths join national army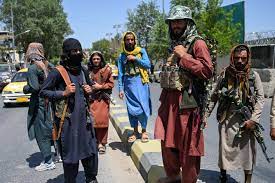 JALALABAD, Afghanistan — A total of 500 Afghan youths joined Afghan Nation Army in the eastern Nangarhar province, said a statement of the country's Defense Ministry released here Saturday.
After completion of three-month military training course and receiving certificates, 500 young Afghans were commissioned to the national army on Friday, the statement added.
The newly commissioned soldiers, according to the statement, expressed their readiness to serve the nation in each corner of the country to defend national sovereignty.
A similar number of young men were commissioned to the national army in the western Herat province last week.
According to defense ministry's spokesman Enayatullah Khawrazmi, Afghanistan has planned to build a 150,000-strong national army for the war-torn country. (Xinhua)