Rising Debt and Inequalities Amplify Global Employment Divide, says ILO Report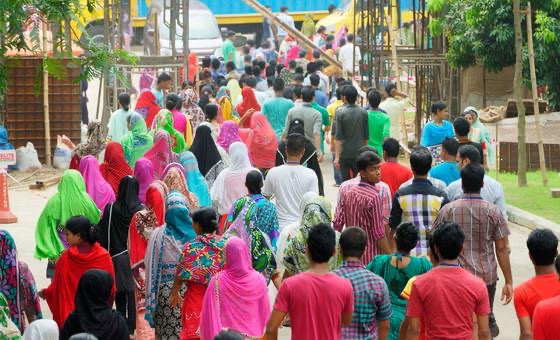 A recent report released by the International Labour Organization (ILO) highlights that mutually reinforcing crises, including increasing debt levels, are disproportionately impacting developing countries, exacerbating global employment disparities and widening existing inequalities that were further aggravated by the COVID-19 pandemic.
The 11th edition of the ILO Monitor on the World of Work reveals that while global unemployment is expected to fall below pre-pandemic levels in 2023, with 191 million people unemployed worldwide, low-income countries are struggling to recover. The report projects that low-income countries in Africa and the Arab region will not reach pre-pandemic levels of unemployment this year. Unemployment rates for North Africa are estimated to be 11.2% (compared to 10.9% in 2019), Sub-Saharan Africa at 6.3% (5.7% in 2019), and the Arab States at 9.3% (8.7% in 2019). In contrast, other regions have managed to reduce their rates substantially below pre-crisis levels.
Beyond unemployment rates, the report introduces a new indicator called the "jobs gap," which provides a comprehensive measure of the unmet demand for employment, particularly in developing countries. The jobs gap captures all individuals who desire employment but are unable to find jobs. The data reveals a global employment divide, with low-income countries facing the largest jobs gap rate at 21.5%, while middle-income countries have a rate slightly above 11%. High-income countries register the lowest rates, at 8.2%. Notably, low-income countries are the only income group that has experienced a long-term increase in the jobs gap rate, rising from 19.1% in 2005 to 21.5% in 2023.
Rising debt levels pose additional challenges for developing countries, limiting their ability to implement effective policy interventions. Financial and fiscal constraints hinder responses to complex threats such as conflict, natural disasters, and economic crises, which further contribute to widening the jobs gap. The report highlights that low-income developing countries facing debt distress have a significantly higher jobs gap, reaching 25.7% in 2023, compared to 11% in developing countries at low risk of debt distress.
Addressing the social protection policy gaps in developing countries is crucial, as per the report's findings. The report presents evidence that increasing investment in social protection would yield substantial economic, social, and job benefits while narrowing the global jobs divide. It emphasizes the importance of implementing basic old-age pensions, particularly in lower-middle-income and low-income countries, where the current coverage is significantly lower compared to the global average. Introducing universal basic old-age pensions in developing countries would increase their GDP per capita by 14.8% within ten years and reduce extreme poverty rates by six percentage points, a significant reduction from the current rate of 15.5%.
Although financing social protection poses challenges, the report asserts that it is attainable. Providing old-age pensions at the national poverty line level in developing countries would amount to approximately 1.6% of their GDP.
The report underscores the need for coordinated global financial support for job creation and social protection, particularly during times of multiple crises and shocks. This support is crucial to ensure that the recovery and reconstruction efforts leave no one behind and facilitate long-term structural transformation. The report also emphasizes the importance of creating fiscal space for social investments in low-income countries, calling for urgent consideration within the ongoing global discussions on the reform of the international financial architecture.
In response to the findings, the ILO Director-General, Gilbert F Houngbo, announced the launch of a Global Coalition for Social Justice,