Oil price slumped to one year low as Trump pressure to Saudi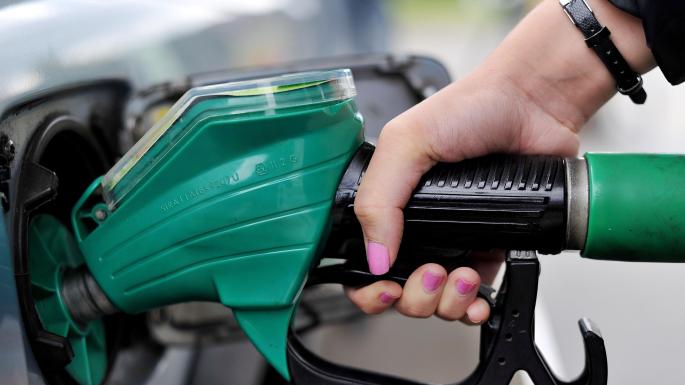 London: Oil prices slumped to one-year lows Friday on lingering concerns over high crude supplies, while stocks diverged at the end of another volatile week for global markets.
The pound dropped versus the dollar, a day after spiking on news that Britain and the EU had struck a draft deal over ties post Brexit.
That came ahead of a weekend summit in Brussels to sign off on an overall package on the UK's exit from the European Union in March.
Elsewhere, the euro dropped as data monitoring company IHS Markit said business growth in the 19-nation eurozone pulled back in November to its slowest rate in nearly four years, as exports weakened.
In commodities trading, benchmark crude oil contract Brent North Sea dived to a one-year low at $60.29 per barrel.
WTI hit the lowest point for more than one year, at $51.73.
"Although most analysts claim that this has to do with supply overhang and increased production from Russia and Saudi Arabia, the bottom line is that the US President (Donald Trump) keeps pushing for lower prices," said Fiona Cincotta, senior market analyst at City Index trading group.
"While this is the case it will be difficult to see a return to oil at a higher level unless oil cartel OPEC decides on a major output cut at its next meeting on December 6."
Fresh fears meanwhile over headwinds facing the global economy saw Asian stock markets plunge into the red Friday, after US markets were closed for Thanksgiving.
Chinese shares led the downward charge as Shanghai slumped by more than two percent, with the tech sector hit hard by a Wall Street Journal report that Washington is urging its allies to avoid using equipment from Chinese telecoms giant Huawei.
Worsening trade tensions between the US and China have shattered confidence on global trading floors.
"China wants to make a deal. If we can make a deal, we will," Trump said, ahead of crunch talks with his Chinese counterpart Xi Jinping at the G20 in Argentina next week.
The world's top two economies have been locked in a trade war since the summer, with the US imposing punitive tariffs on Chinese goods worth $250 billion per year. In retaliation, China imposed tariffs on $110 billion of US goods.
Pound/dollar: DOWN at $1.2838 from $1.2866 at 1700 GMT Thursday
Euro/dollar: DOWN at $1.1349 from $1.1400
Dollar/yen: DOWN at 112.86 yen from 113.00 yen
London – FTSE 100: FLAT at 6,958.61 points
Frankfurt – DAX 30: UP 0.1 percent at 11,153.91
Paris – CAC 40: UP 0.1 percent at 4,944.31
EURO STOXX 50: UP 0.3 percent at 3,135.34
From Siasat.com