Chinese investment diverting toward Southeast Asia to avoid trade war

SHANGHAI — As the trade war rages on, Chinese companies have sharply accelerated investment in Southeast Asia in a bid to avoid American tariffs, providing an economic boost to these countries but also raising their risk of exposure to U.S. President Donald Trump's ire.
New Chinese foreign direct investment in Vietnam, based on approved projects, swelled 5.6-fold on the year to $1.56 billion between the start of 2019 and May 20. The January-April figure alone surpassed the full-year total for 2018. Should this pace continue, China could lead the full-year list for the first time since Vietnam began disclosing foreign investment data by country in 2007, Asian Nikki Reported.
South Korea ranks second for this year with about $1 billion in approved spending. Japan, the top investor in 2017 and 2018, has logged only about $730 million in projects so far.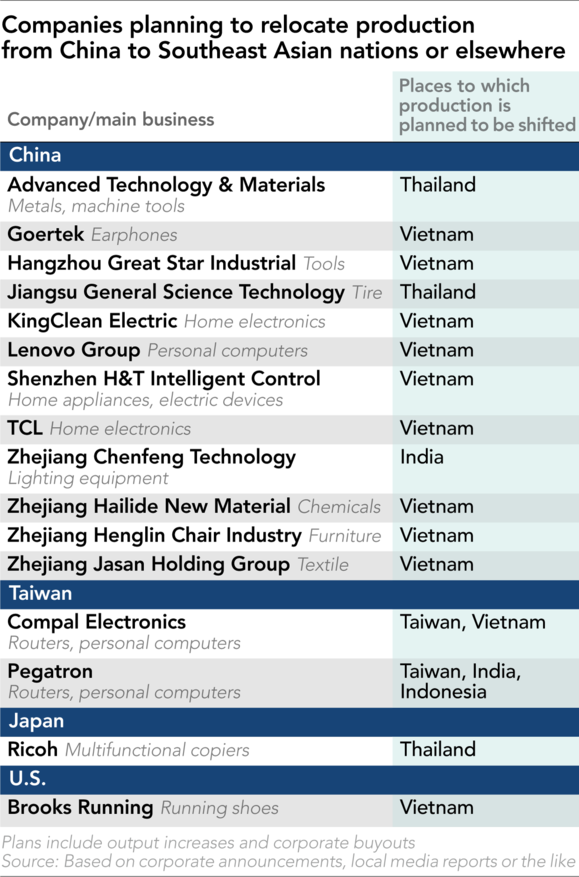 According to Asian Nikki, Chinese investment has jumped in the Philippines as well, owing mainly to a diplomatic thaw under President Rodrigo Duterte. The two sides signed cooperation agreements for 29 projects during a November 2018 visit to Manila by Chinese President Xi Jinping.
China surpassed Japan to become the top country of origin for foreign direct investment in the Philippines last year, with approved spending ballooning more than 20-fold to 50.7 billion pesos ($979 million), according to Philippine government data.