Rs 9 trillion foreign remittance was received by Nepal during the fiscal year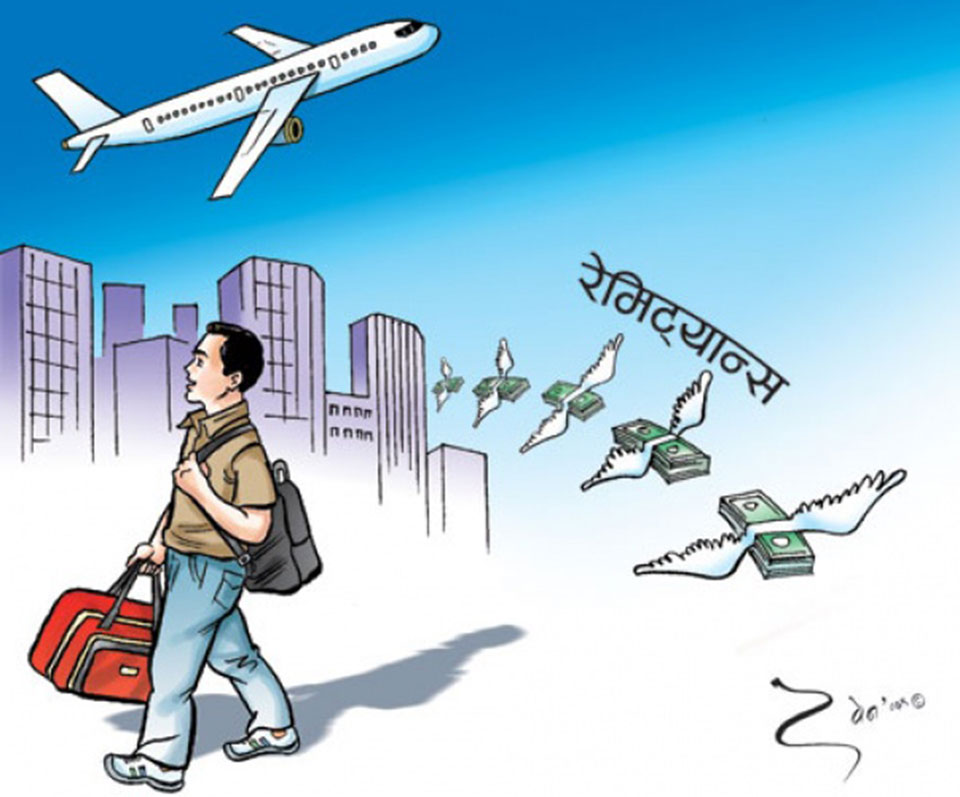 London —  According to the Department of Foreign Employment, 236, 211 youths had gone to various countries taking work permit for the first time while  272, 617 had gone abroad by renewing their work permit.
A total of 508, 828 youths, who left homeland for foreign employment, sent Rs 8.7 trillion in remittance to Nepal in the fiscal year 2075/76, according to the record of the Nepal Rastra Bank. Of them, 800 lost their lives.
In the fiscal year 2075/76, 617, 417 Nepali youths had gone abroad for foreign employment.