Cllr Nina Gurung Becomes UK's First Female Mayor of Nepalese and British Gurkha Heritage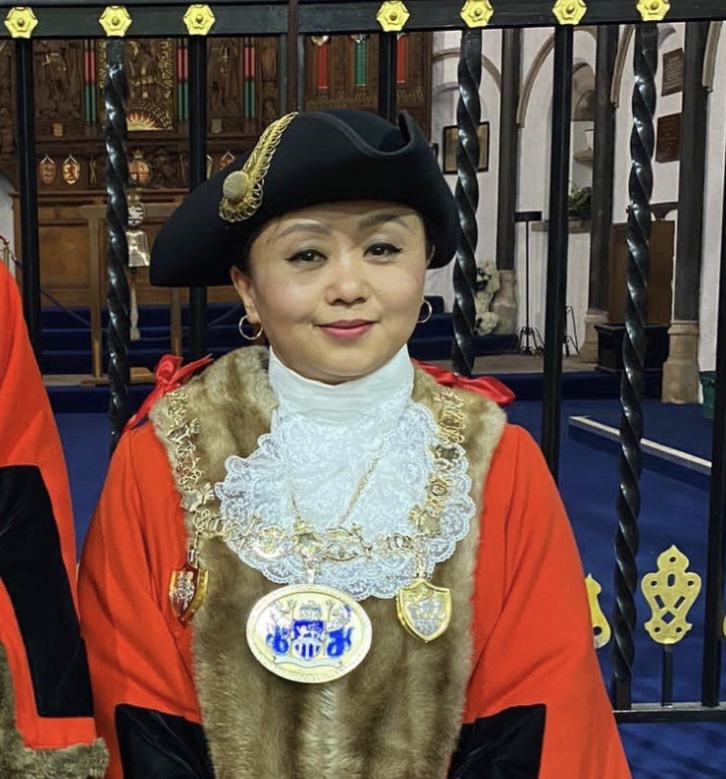 Jagan Karki, London — In a historic moment for Medway, Cllr Nina Gurung has been elected as the first female Mayor of Nepalese and British Gurkha heritage in the region. Cllr Gurung is also Medway's first Buddhist Mayor, marking a significant milestone in the community.
Cllr Gurung's journey began in 1999 when she came to the UK to join her husband, a British Gurkha serving with the Queen's Gurkha Engineers. Since then, she has made Medway her home, raising her two daughters and actively contributing to the community. Her dedication to education led her to complete an access course at MidKent College and earn a first-class honours degree in social work and a master's degree in international relations and social policy from the University of Kent.
With over 12 years of experience in specialist children's services, Cllr Gurung has been a trailblazer, becoming the first female chairperson of the Gurkha Nepalese Community Medway (GNCM). She also serves as an advisor to the GNCM and holds trustee positions in the Buddhist Community Centre UK, Second Chance Medway, and All Saints Community Project Trust—organizations that make a positive impact in Medway.
Expressing her gratitude, Cllr Gurung said, "I am honored to have been elected Mayor of Medway. I hope that my journey from very humble beginnings to this stage will inspire everyone in Medway to never give up, to always be kind, non-judgmental, and to serve our communities selflessly." She emphasized the importance of community collaboration and a united vision in shaping a fairer and more prosperous Medway.
Cllr Gurung's charitable initiatives reflect her commitment to supporting various causes. She has chosen SSAFA – the Armed Forces charity, Medway Help for Ukrainians, and Young Medway as her designated charities for the year. Her choices demonstrate gratitude towards the Armed Forces, solidarity with the people of Ukraine, and a dedication to fostering the potential of Medway's youth.
As Cllr Gurung takes on the role of Medway's First Citizen, she aims to promote the image and significance of Medway on both regional and national platforms. Alongside her duties as Mayor, she will also chair Full Council meetings, fostering a sense of unity and cooperation among council members.
The Mayor's inauguration ceremony featured a multi-faith chaplaincy, highlighting the diverse religious backgrounds within the community. An ordained Buddhist Priest, David Quirke-Thornton, delivered the opening blessing, symbolizing the inclusive nature of Medway.
Cllr Marian Nestorov was appointed Deputy Mayor, contributing to the diverse representation and shared leadership within Medway. Together, Cllr Gurung and Cllr Nestorov will work towards a brighter future for the region, championing the interests of the community and fostering a spirit of collaboration and progress.